A Lot of Love Daycare and Preschool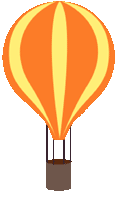 daycare pictures Sept.2009 010.JPG
preschool fall 2009 013.JPG
Welcome to
A Lot of Love Daycare and Preschool
" A hundred years from now it will not matter what my bank account was, the sort of house I lived in, or the kind of car I drove...but the world maybe different because I was important in the life of a child" -
Forest E. Witcraft.
As an acting Board Member of the Family Child Care Association of Pierce County, Monique Thometz is the co-secretary and area rep for Puyallup, and Edgewood area. It has been a joy to me and I hope to continue providing childcare for many years to come!
We are so lucky to have our local fire station, Central Pierce County Fire and Rescue come to our daycare facility each year to meet with all our children.
Pumpkin Patch field trip
Every year we coordinate with Scholz Family Farm in Orting for a Pumpkin Patch experience! The knowledgeable staff give us first hand information on how to grow and cultivate pumpkins, gourds and other farm products.
Christmas Party
What would the holidays be without a Christmas Party potluck. This is one of our family parent evenings to enjoy. With secret santas, and a special North Pole guest makes this party extra special.
End of the Year Graduation & Recital program
End of the Year, graduation, and recital program all in one event! We love to send our graduates off to kindergarten in style! This is one of our parent, family parties we do here at school.
828 18th St SW
Puyallup, WA 98371
Phone number
September Themes:
Look at Me, Body Parts, Farm Animals, Johnny Appleseed.
October Themes:
Community Helpers, A Trip into Space, Beautiful Trees, Pumpkins, Fall, Columbus Day.
November Themes:
Animals in Winter, Turkey Talk, We're Thankful, Football Fun, Beautiful Rocks.
December Themes:
The Amazing Fir Tree, Beautiful Sky, Gingerbread Week, Christmas, Holiday Fun.
January Themes:
Eskimo Days, Train Talk, From Cow to kitchen, Martin Luther King Jr, Ice/Frost, Winter/Hibernation.
February Themes:
Love is a hug, Teeth, Under and Over, Valentine's Day, fun w/ buttons.
March Themes:
Fun with hats, trucks, dinosaurs, spring begins, Irish, beautiful water, St.Patrick's Day.
April Themes:
April Showers, Easter, baby animals, good health, who's in the zoo, Earth day.
May Themes:
buzzing bees, clocks, money, may day, mother's day, pineapple days, graduation!