A Lot of Love Daycare and Preschool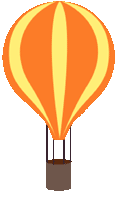 Parent Handbook
To care for your child there are state forms we need to keep on file. The forms are the Childcare Registration, Parent Handbook, Childcare Agreement, Immunization, Permission Authorizations. If you have any questions please call us!
Daycare Rates
Full Time
$281 per wk
Infant rate applies from
birth thru 18 months of age.
Yearly Registation fee:
$65.00 due in August.
Full Time
$250 per week
​
*Call us for more information.
253-770-1964
Full Time and Potty Trained
$966 a month