A Lot of Love Daycare and Preschool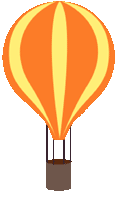 A Lot of Love Daycare and Preschool
Fireman Tour
Central Pierce Fire and Rescue come to our School to teach us the importance of Stop, Drop and Roll. We look forward to their visit every year.

Christmas Party
We look forward to our daycare families Christmas Party potluck with our special North Pole Guest. The children celebrate with their families, friends at school. Secret santas are at this party too!

Pumpkin Patch
Our field trip to Scholz Farms in Orting, Wa for our pumpkin patch field trip. We are so grateful for all our parent volunteers that come to make this an enjoyable experience for all of us.

Birthday Cakes
On your child's special day they get to be the "helper of the day" They also make their special birthday cake with all their friends! The best part comes after all the hard work when they get to eat it!

Classroom teachers give children opportunities to explore various art materials (e.g.markers, paints,clay) to use in creative expression and representation. They talk with children about their art.
Mud Kitchen
Sand cakes anyone? They have a blast making their own mud pies! Lots of fun in our sand and water play area.

It is our responsibility to cultivate children's delight in exploring and understanding their world.
We believe it should be a time of laughter, love, play, and great fun!